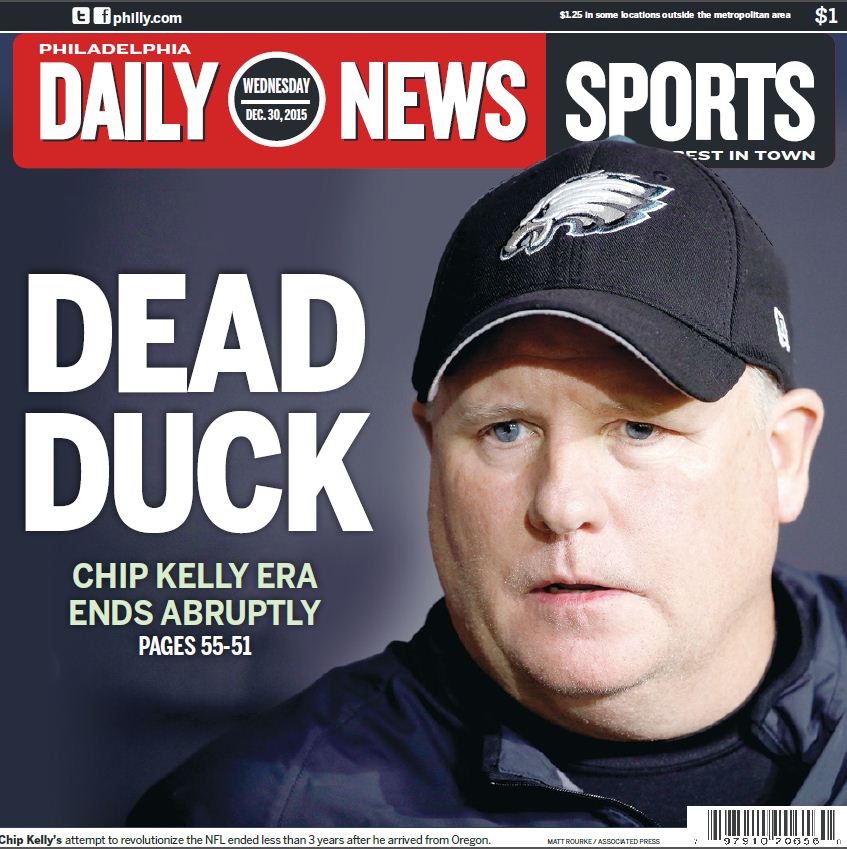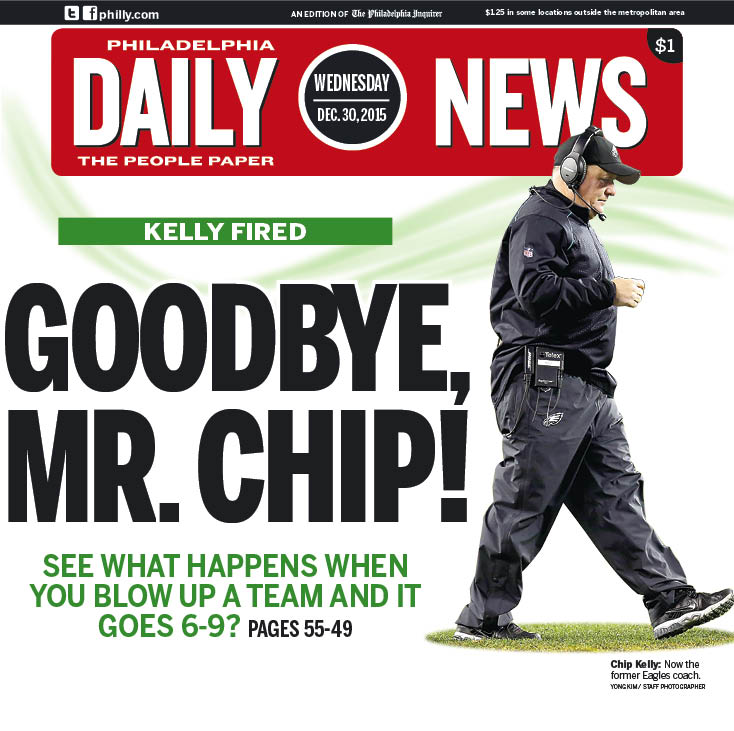 When this story broke a friend of mine text me that Chip Kelly was fired and my response was Like no one saw this coming?
Let's be honest here, this wasn't unexpected to say the least. Kelly knew his time in the City of Brotherly love was short especially when his moves backfired like trading Quarterback Nick Foles for Sam Bradford. That was a head scratcher from the moment he made that trade, trading LeSean  McCoy to Buffalo and the decision to  sign DeMarco Murray and not really make good use of his skills and unloading Jeremy Macklin who is  having a good year in Kansas City and is going to the playoffs , it was easy to see this coming. There were rumors before the draft that Kelly wanted to trade up to get Marcus Marriota, but for whatever reason it never happened. In short in Kelly's time in Philly he tried to reinvent the wheel when he should have held on to the steering wheel because he lost control and he was the one in charge.
While the timing might have seemed strange for the firing with one game left to the season it was Owner's Jeffery Lurie's decision to make especially when Kelly refused to give up his personnel authority. That made it basically a done deal.
The amazing thing is the first two years in Philly, Kelly won 10 games  each year and in his third season as Head Eagle he decided to shake things up and it backfired. Back fired Big Time. It's been rumored that he was possibly headed back to the college ranks but all the big jobs are filled or about to be filled but around the NFL there still jobs that are right now interim coaches like the Titans job where his college QB Marriota is. So it is possible Kelly could land somewhere but not with the same power he had in Philly.