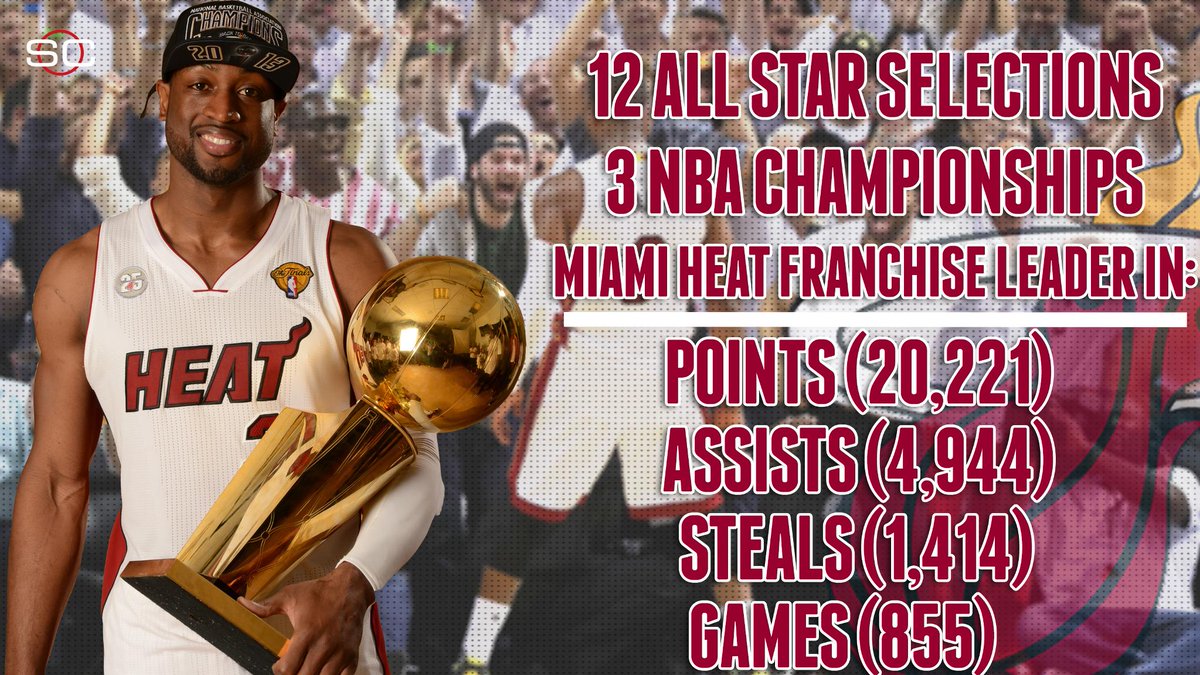 This is definitely the week for bombshells in the NBA first Kevin Durant leaves Oklahoma City to join the Golden State Warriors and now after 12 seasons in Miami Dwyane Wade is no longer with the Miami Heat …he is going back home to Chicago to play for the Bulls. Wow!
"I started my NBA career with the Miami Heat in 2003 and it has been an honor to have played with them and help build a winning franchise with three NBA championships," Wade wrote in the letter released Wednesday. "I look back with pride and amazement at all we have accomplished together. I want to express my gratitude to the Arison family, Pat Riley, Coach Erik Spoelstra, the coaching staff, and the entire Miami Heat organization.
"From the bottom of my heart, I want to thank the Miami community."
"This was not an easy decision, but I feel I have made the right choice for myself and my family," Wade wrote in a letter to Miami, released to The Associated Press.
"Watching the Bulls growing up inspired me at an early age to pursue my dream of becoming a basketball player," Wade wrote in the letter. "My most treasured memories were watching my dad play basketball on the courts of Fermi Elementary School and developing my game at the Blue Island Recreation Center. I have never forgotten where I came from and I am thankful to have an opportunity to play for the team that first fueled my love of the game."
Wade is Miami's career leader in games, minutes, field goals, field goal attempts, free throws, free throw attempts, assists, steals and points. He's even second in blocked shots.