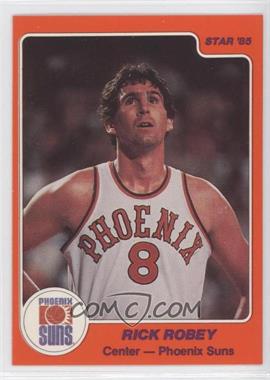 With college basketball's NCAA's tournament in full swing we are spotlighting 3 former members of the Kentucky Wildcats, Rick Robey, Jack Givens and Kevin Grevey.
Robey starred at the University of Kentucky. At Kentucky Robey was a member of the team that won the 1978 NCAA Championship and the team that was the 1975 NCAA Runner Up. Though Kentucky's 1978 championship win is most often remembered for Jack Givens' 41-point outburst, Robey's performance (20 points, 8 of 11 from the floor, 11 rebounds) was equally critical to the Wildcats' 94-88 victory.
Robey was the third overall pick in the 1978 NBA Draft, selected by the Indiana Pacers.
Robey then played eight seasons (1978–86) in the National Basketball Association as a member of the Indiana Pacers and Boston Celtics before being traded to the Phoenix Suns before the 1983-84 season in exchange for Dennis Johnson. He scored 3,723 points in his career and was a member of the 1981 Celtics championship team.
Smallthoughts: Old School Tuesday spotlights…Rick Robey.