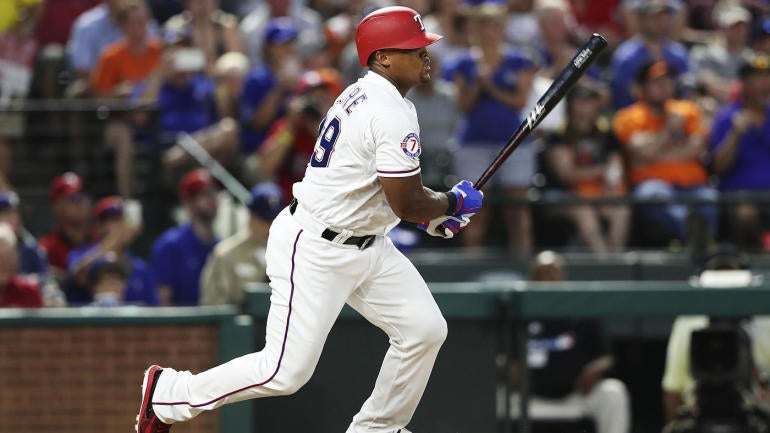 Adrian Beltre is overlooked and unappreciated and it has been this way for his whole career. For all the noise that Aaron Judge generates …Adrian Beltre quietly has put together quite a career. He has become the 31 st player in Major League history to reach 3,000 hits. Congratulations!
"What happened today after the hit, it was the best moment in my life," Beltre said. "When I saw that, I felt like I was in the cloud because I really saw the joy in their faces. It was a nice moment to enjoy with them, my family, my wife."
"We have a lot of great baseball players in the Dominican Republic, and I'm proud to be one of them," Beltre said. He called the moment even more special because he was able to share it with his father on what was Father's Day in the Dominican Republic.
Now in his 20th big league season, he is only the third player in the 3,000-hit club who is primarily a third baseman, joining Hall of Famers George Brett and Wade Boggs. All this came after a more bizarre episode on July 28th between Beltre's Rangers and the visiting Marlins, that the veteran third baseman was taking his warm-up swings closer to home plate than where the on-deck circle was situated. When crew chief Gerry Davis told him to return to the designated location, Beltre simply picked up the on-deck circle and moved it to where he had been.
That was too much for Davis, who ejected Beltre and then, when Texas manager Jeff Banister came out to argue, tossed him as well. The eighth-inning incident provided one of the wackier moments of the season. Yet that was about as controversial as Beltre has been his career, when you talk about best hitters in the league seldom does his name come up yet he here is …Mr.3,000. Congratulations!