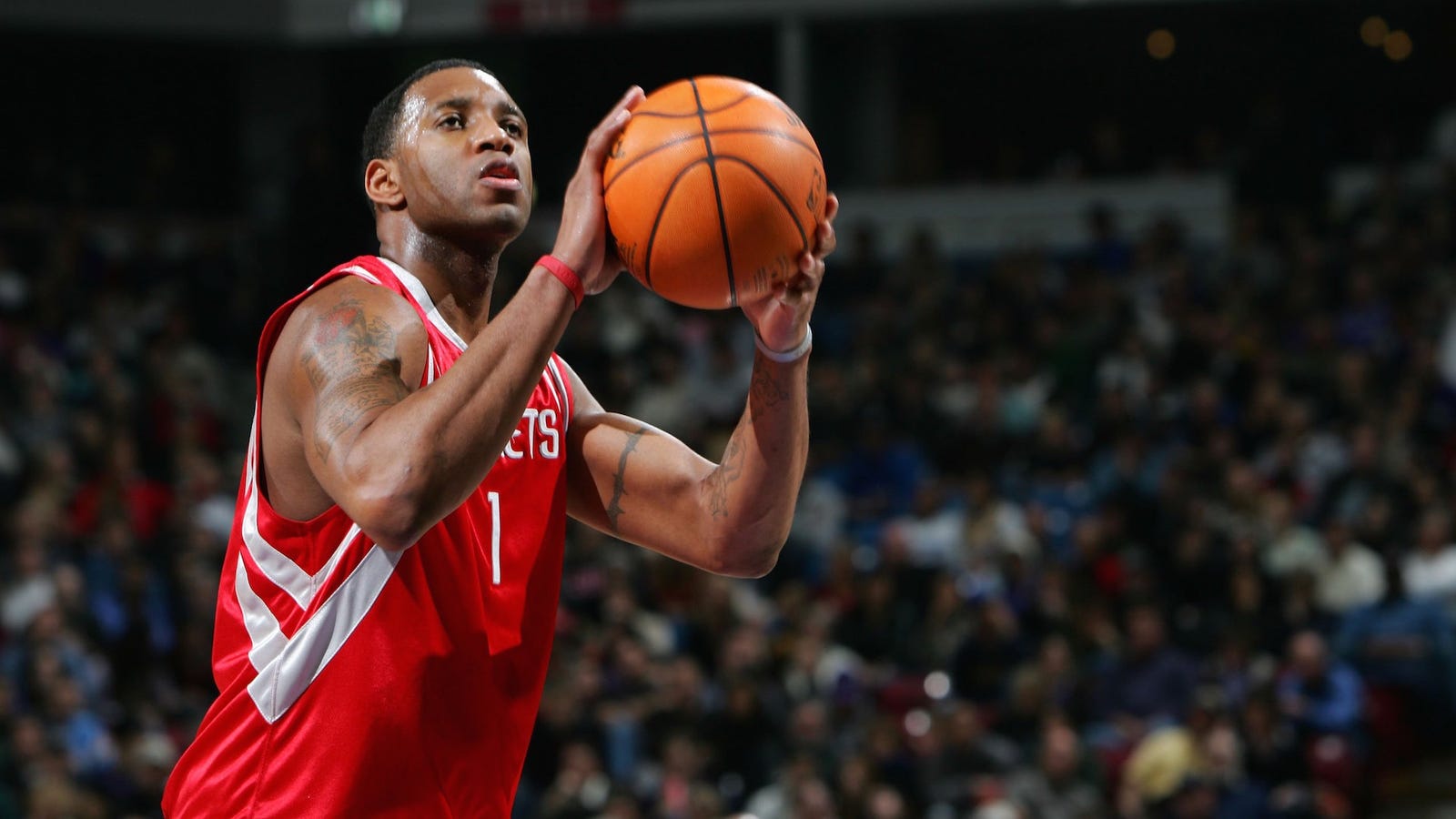 The NBA is filled with stories of High School kids who make the jump to the NBA without going to College. Moses Malone, Dwight Howard, Kobe Bryant, Lebron James, Bill Willoughby, Darryl Dawkins and Tracy McGrady.
McGrady was drafted by the Toronto Raptors in the 1997 NBA draft. He teamed up in 1998 with cousin Vince Carter to make Toronto a nightmare to guard. One was hard enough to guard but both …nightmare.
McGrady for his career was a 7 time all-star (2001-2007) and a 19.6 scorer for his career. He was inducted in the Basketball Hall of Fame in 2017.
Smallthoughts: Old School Tuesday spotlights…Tracy McGrady.