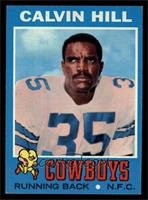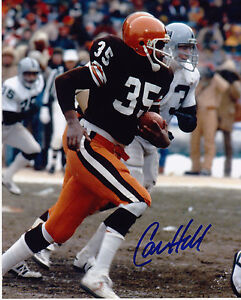 He is known as Grant Hill's father but for those of you old enough to remember Calvin Hill he was quite a running back in his time for the Dallas Cowboys.
He played running back in the National Football League for twelve seasons. Hill played for the NFL Dallas Cowboys, Washington Redskins, and Cleveland Browns. He also played a season with The Hawaiians of the World Football League in 1975.
Hill was named to the Pro Bowl team four times (1969, 1972, 1973, and 1974). In 1972, he became the first Cowboy running back to have a 1,000-yard rushing season (with 1,036 yards rushing); he repeated the feat in the following season with 1,142 yards rushing.
Hill was selected 24th overall in the 1969 NFL draft by the Dallas Cowboys, becoming the first player from an Ivy League school drafted in the first round. At the time this selection was widely questioned, because teams did not think they could find professional players at elite colleges.
While Hill played for the Washington Redskins and The Cleveland Browns in his 12 year career his best seasons were with the Dallas Cowboys.
Smallthoughts:Old School Tuesday spotlights…Calvin Hill.
Career history
Career highlights and awards
Career NFL statistics