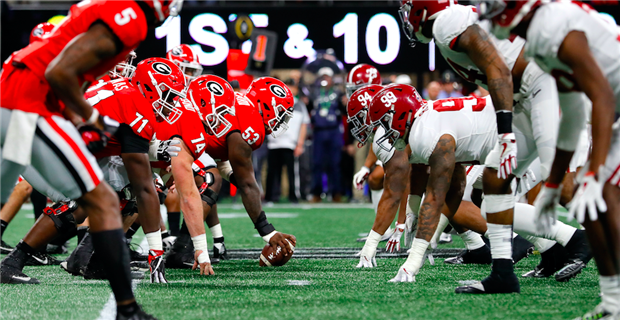 Talk about epic …down 13-0 at halftime  Alabama's Nick Saban made a switch at quarterback and went with freshman Tua Tagovailoa over Jalen Hurt who wasn't getting it done and turned the tide to a thrilling overtime 26-23 victory for the Crimson Tide of Alabama over the Georgia Bulldogs.
Tagovailoa said the quarterbacks were brought together in the locker room at halftime, with the Tide trailing 13-0, and told that the former five-star, No. 1-ranked signal caller would start the second half under center. The plan, as Tua shared after the game with ESPN, was to rotate quarterbacks. Tagovailoa went three-and-out on his first possession, but then, as Jalen Hurts said on the broadcast, the youngster "stepped in and did his thing."
But why talk about it/? Check out the video.