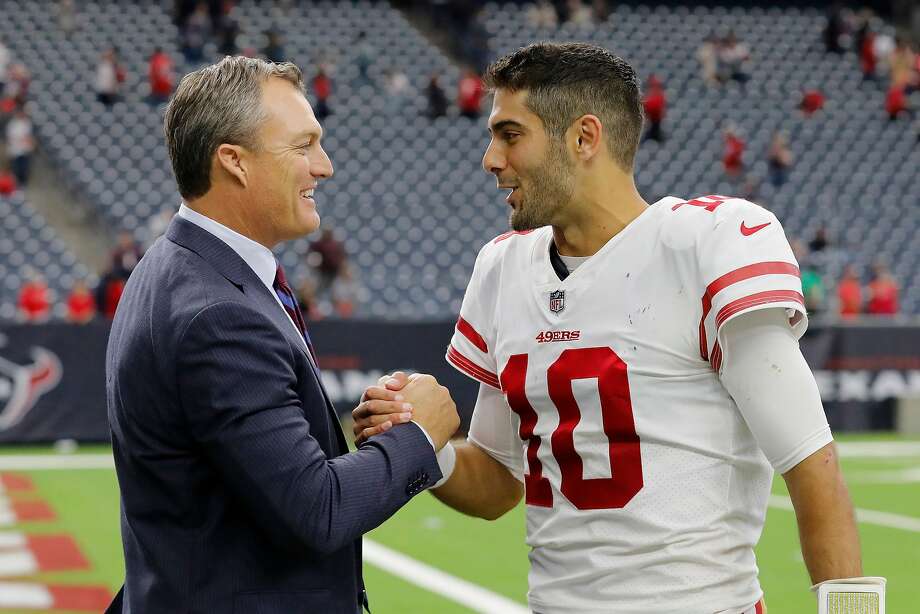 One person who is happy to away from the drama in New England is Jimmy Garoppolo. Now he knows where he is going to be for the next 5 years …and it won't be being a backup to Tom Brady. Jimmy Garoppolo signed a 5 year 137 million dollar deal with the San Francisco 49ers. After the trade that sent Jimmy G from the New England Patriots to the 49ers there was talk that the team was  interested in keeping Garoppolo long term. It is no longer just talk. It's a done deal. The deal features $90 million guaranteed in the first three years, and makes for now Garoppolo the highest paid player in the league.
San Francisco general manager John Lynch made it clear the franchise's top priority entering the offseason would be getting Garoppolo locked in for the long haul.
"We want Jimmy to be a Niner for a long, long time," Lynch said on Jan. 2. "That process is going to take place here. We're eager to get that done, to have the opportunity. … You have our assurances, and the fans do, that we'd like nothing more than to make him a Niner for a long, long time."
Well mission accomplished.