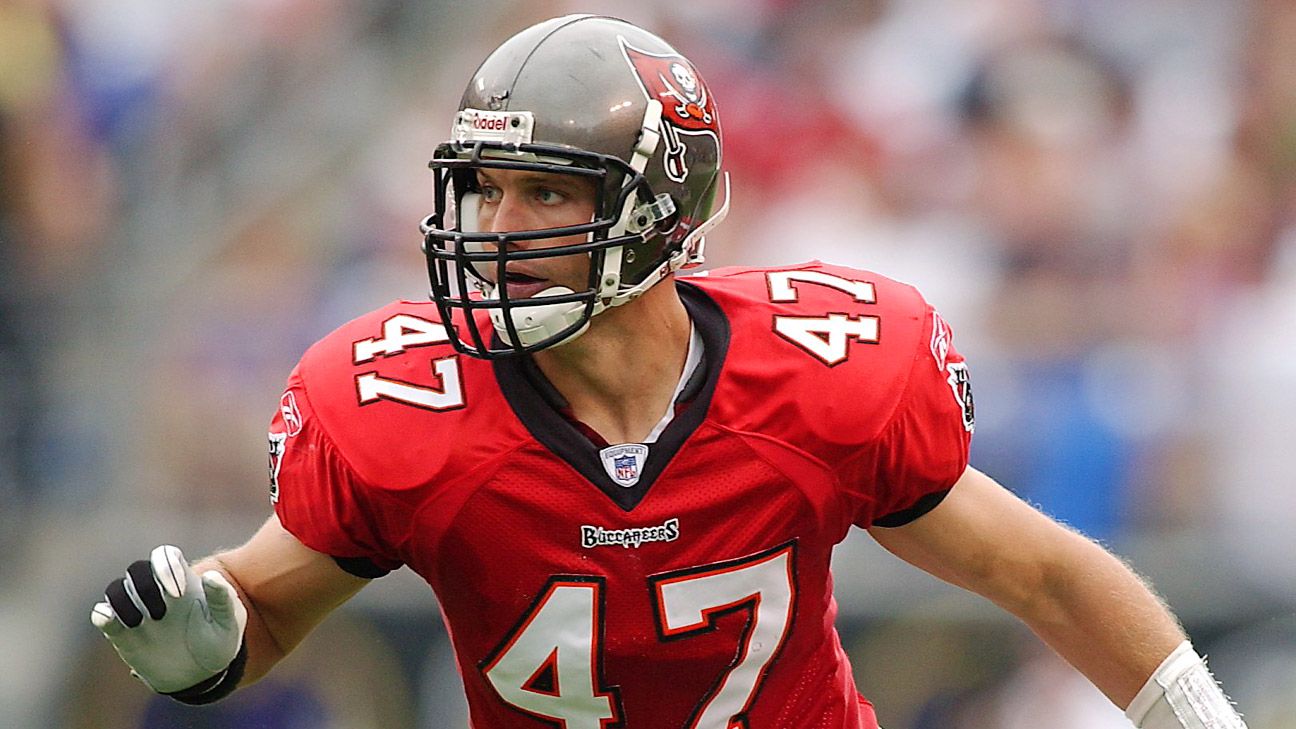 John Lynch was drafted by the Tampa Bay Buccaneers in the third round of the 1993 NFL Draft.
Lynch played his first 11 seasons in the league with the Buccaneers. When he arrived, the Buccaneers were among the worst teams in the league; his first three years were the last of a record stretch of 10-loss seasons. However, he was a key player on the aggressive Tampa 2 defenses of the late 1990s and early 2000s. In 2002, Lynch collected a Super Bowl ring in Super Bowl XXXVII with the Bucs
A nine-time Pro Bowl selection, Lynch earned a Super Bowl ring with the Buccaneers in Super Bowl XXXVII. He also spent four seasons with the Denver Broncos, as well as a short stint with the New England Patriots before retiring in 2008.
Little known fact: that John Lynch was drafted as a right-handed pitcher by the Florida Marlins the second round (66th overall) of the 1992 Major League Baseball draft. He threw the first pitch in the organization's history as a member of the Erie Sailors His jersey is in the Baseball Hall of Fame. He played two seasons in the minor leagues with the Sailors and Kane County Cougars, starting nine games and going 1–3 with a 2.36 earned run average.
Smallthoughts: Old School Tuesday …spotlights…an aggressive hitter …John Lynch.
Career history
 * Offseason and/or practice squad member only
As executive:
Career highlights and awards
Career NFL statistics