In light of the passing of former Oakland Raider great Cliff Branch, Smallthoughts : Old School Tuesday spotlights…Cliff Branch.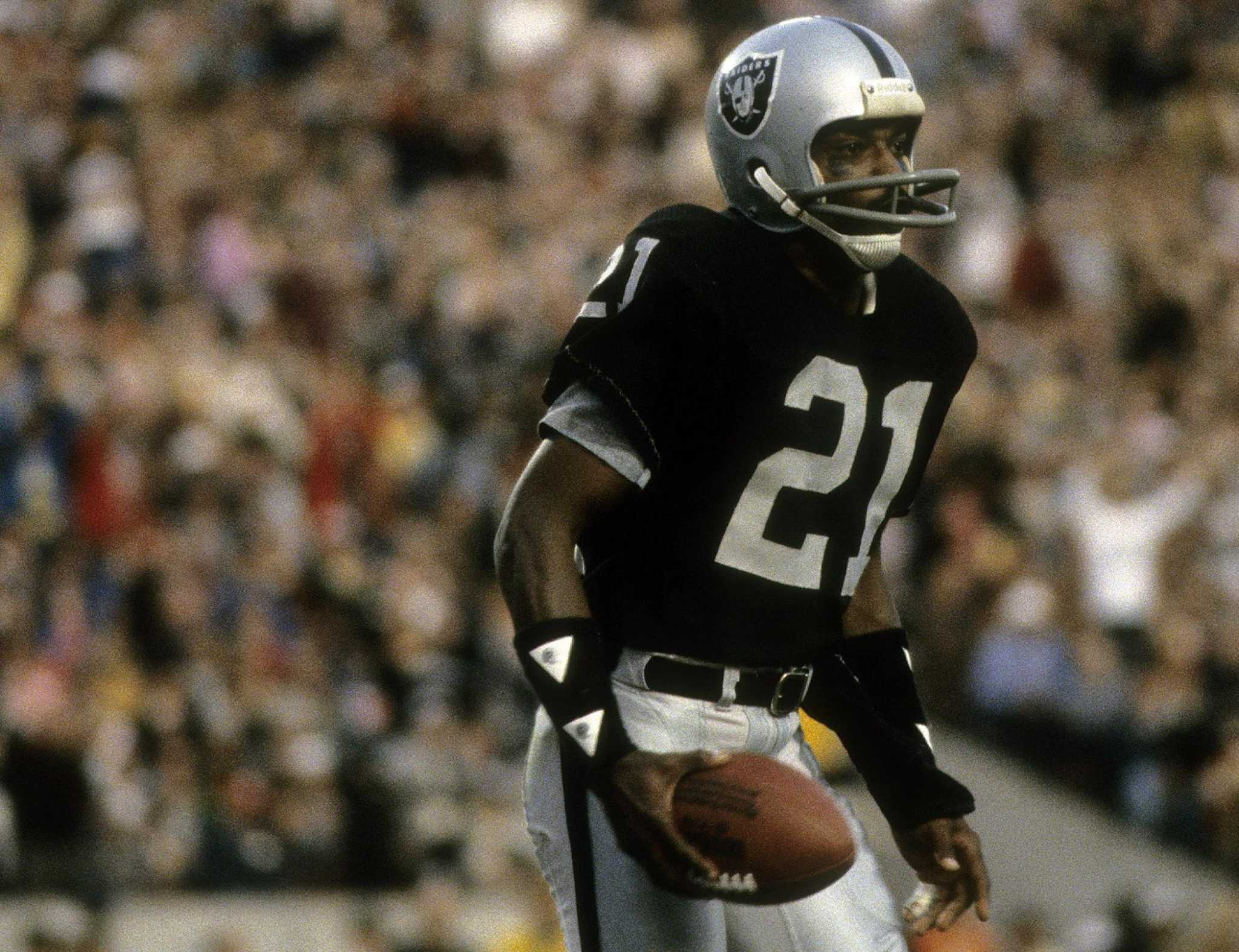 Branch was selected in the fourth round of the 1972 NFL Draft with the 98th overall pick by the Oakland Raiders. He spent his entire 14-year NFL career with the Oakland/Los Angeles Raiders, winning three Super Bowl rings in Super Bowl XI, Super Bowl XV and Super Bowl XVIII. In his final season of play with the Raiders in 1985, his season ended prematurely when he was placed on the injured reserve list. In 1986, he again landed on the reserve list after suffering a pulled hamstring during the preseason.
Branch finished his NFL career with 501 receptions for 8,685 yards and 67 touchdowns. In 20 playoff contests, he compiled 73 receptions for 1,289 yards, an average of 17.7 yards per catch, and five touchdowns.] He held the NFL career playoff records for receptions and receiving yards, which stood until they were broken by Jerry Rice in 1993 and 1994, respectively, while with the San Francisco 49ers. Among his individual accolades were being selected to four consecutive Pro Bowl teams (1974, 1975, 1976, and 1977), and three times being selected as a first-team All-Pro (1974, 1975, 1976). In addition, he led the NFL in receiving yards once (1974) and receiving touchdowns twice (1974,1976)
Stabler to Branch …you heard that time and again.  Secondaries were the victims of that combination. Enjoy the highlights of Cliff Branch career …Speed Kills!
Smallthoughts: Old School Tuesday spotlights…Cliff Branch.
Career history
Career highlights and awards
Career NFL statistics